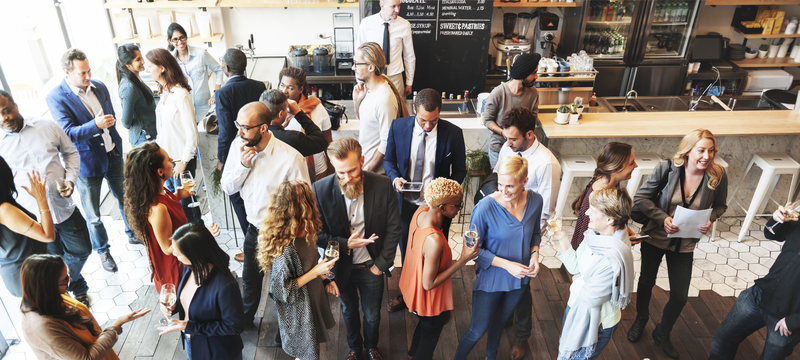 Organizing a successful corporate event can be an intimidating challenge. To ensure a successful corporate event, there are many aspects to consider – from picking the perfect venue to organizing food and drinks. This article will provide helpful advice on how best to organize such an occasion, so you can rest assured that it goes off without a hitch.
Creating a Budget
Crafting a budget is one of the pivotal steps when it comes to effectively planning any corporate event. With a well-structured budget, you'll be able to set achievable goals, distribute resources wisely, and most importantly dodge unpleasant surprises that could put your entire event in jeopardy. When preparing your budget, make sure to include all essential expenses such as venue costings, catering costs including decorations and audio/visual equipment, or other miscellaneous items needed for the successful running of your occasion. 
By taking into consideration every aspect within these realms; you'll guarantee no hidden charges will pop up along the way while simultaneously staying inside of allocated funds. It is also important to take into account contingencies in case something unexpected arises during the event. After the budget has been established, it is critical to compare potential vendors in order to guarantee that your event remains within its allocated spending.
Selecting the Right Catering and Entertainment
Careful consideration should be taken when choosing catering and entertainment for corporate events; the quality of food and beverage, as well as incorporating entertaining activities can make or break an event. As such, it's important to select foods that suit the occasion while appealing to guests' palates; researching local vendors specializing in corporate gatherings is essential. Furthermore, having quality entertainment will add a lively atmosphere while keeping attendees engaged throughout the gathering. 
Ask for samples of their food, as well as references from previous clients so you can ensure quality. When planning for entertainment, carefully consider who will best contribute to the dynamic atmosphere of your event. Choose from a variety of performers — whether it's a live band, DJ, or magician – and make sure that they are within your budget parameters while providing the level of energy you desire for a vivid experience.
Choosing the Right Venue
Picking the correct venue is essential for throwing a successful corporate gathering. Not only will it set the atmosphere, but also can greatly impact budgeting and organization. The chosen location should be able to hold everyone attending as well as any audio-visual equipment needed, seating capacity necessary, and parking available if required. Additionally, make sure that all participants are able to access your event's site with ease. As you search for the ideal venue to bring your special event to life, remember that considerable details like catering services, decorations, and entertainment must be thoughtfully included. To guarantee a successful occasion, it's paramount that the chosen space can conveniently accommodate all of these extra components.
With the proper preparation and a positive outlook, you can be certain that your corporate event will reap exceptional returns in both enjoyment and profitability.
Getting Ready For Your Big Event? Get All the Things You Need Here!